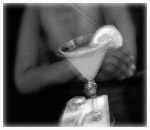 Mel-O-dy
Age: 17
Location: MV, CA
Instant Message: dominatedGDslave
Favorite Bands:
1. green day
2. rancid
3. Sublime
4. pinhead gunpowder
5. Bob Marley
Favorite Food: togos #24 and crepes from Crepe Express, thai, food man...
Favorite Movie: y tu mama tambien, The Sandlot, breakfast at tiffany's
Quote: "we make millions writing books on where we should have been"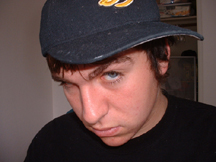 PRS
Age: 19
Location: Mountain View, CA
Instant Message: Allelsefailshxc
Favorite Bands:
1. This Day Forward
2. Underoath
3. Hopesfall
4. The Hope Conspiracy
5. A Static Lullaby
Favorite Food: S'more Poptarts
Favorite Movie: Billy Madison
Quote: "hah"