LocalZine: Who all is in the band, how old are y'all and what do you play?
Jon Ginoli:
Jon Ginoli, 42, guitar
Patrick Goodwin, 29, lead guitar
Luis, 28, drums
Chris Freeman, 40, bass

LocalZine: How did you come up with your name?
Jon Ginoli: In January 1991, before the band had formed, I was sitting at my desk in the San Francisco office of Rough Trade Distribution, trying to think of a name for this queer rock thing I was starting. I looked up at the bulletin board next to the desk and misread the name of an upcoming release by some band called Third Panzer Division. I flashed on Pansy Division by mistake and thought it was good, and it stuck.
LocalZine: How do you describe your sound?
Jon Ginoli: We're a guitar rock band that veers between pop and punk.
LocalZine: Have any of you ever been in other bands?
Jon Ginoli: Yes, we all have.
LocalZine: How was playing SF Gay Pride?
Jon Ginoli:Great! Huge, responsive crowd.>>
LocalZine: What's spinnin in yer cd player right now?
Jon Ginoli: "Realistes" by Comet Gain, and "Velocity of Sound" by Apples In Stereo.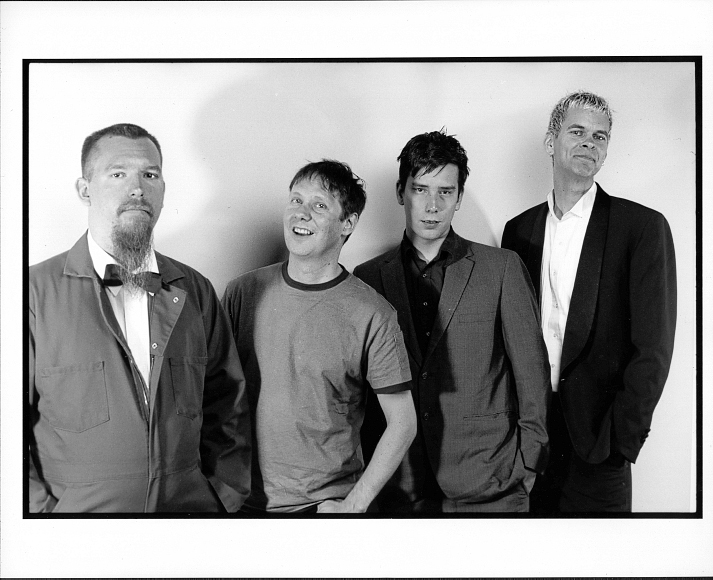 LocalZine:What's the hippest show you ever played?
Jon Ginoli: Madison Square Garden opening for Green Day!
LocalZine:What's your favorite venue to play?
Jon Ginoli: None in particular. We like a lot of cities.
LocalZine: After a show, what can you be found doing?
Jon Ginoli: Selling merchandise, putting our stuff away, having drinks, figuring where to stay, and who to stay with! Sometimes driving to another show.
LocalZine: What are your aspirations for this band?
Jon Ginoli: To make great music we love to play. To be gay and out and have people listen to us and like us.
LocalZine: What kind and what color of underwear are you wearing right now?
Jon Ginoli: Blue
LocalZine: How was working in Studio 880 (Where Green Day recorded their last album)?
Jon Ginoli: Great, a really great expereince being in a big studio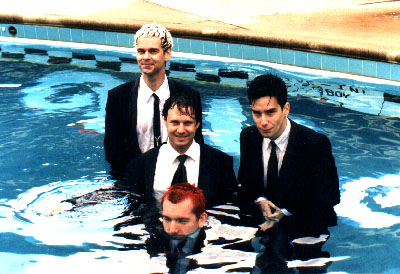 LocalZine: What can we expect from this album?
Jon Ginoli: More rock, more pop, a more fun and uptempo album than our last one.
LocalZine: Any guilty pleasures?
Jon Ginoli: I must admit I get pulled in by baseball season. I pretty much ignore sports otherwise.
LocalZine: Are there any not recognized bands you can suggest to me or thereaders?
Jon Ginoli: The Fall, Fountains Of Wayne, Yo La Tengo are some favorites. The new Comet gain and Aplles In Stereo albums are great. The Rocket From The Tombs, an obscure 70s band whose CD compilation just got reissued; great raw rock.
LocalZine: Who would you love to play with (dead or alive) and why?
Jon Ginoli: Nirvana. It would have been mindblowing, and I think they would have loved it too.
LocalZine: Any extra info you want to add, or anything you want to tell the readers?
Jon Ginoli: Check out older punk stuff like Wire, The Rezillos, Vibrators, Undertones, Buzzcocks. It's not all just the Ramones and Sex Pistols.
LocalZine: And the most important question of them all...
Jon Ginoli: Practice safe sex is the most important thing. We all do and we're all HIV negative. Just cause you're gay (or not) doesn't mean you can't have a healthy and active sex life
LocalZine: Who is the pimpest mofo in all the land?
Jon Ginoli: Luis, our drummer.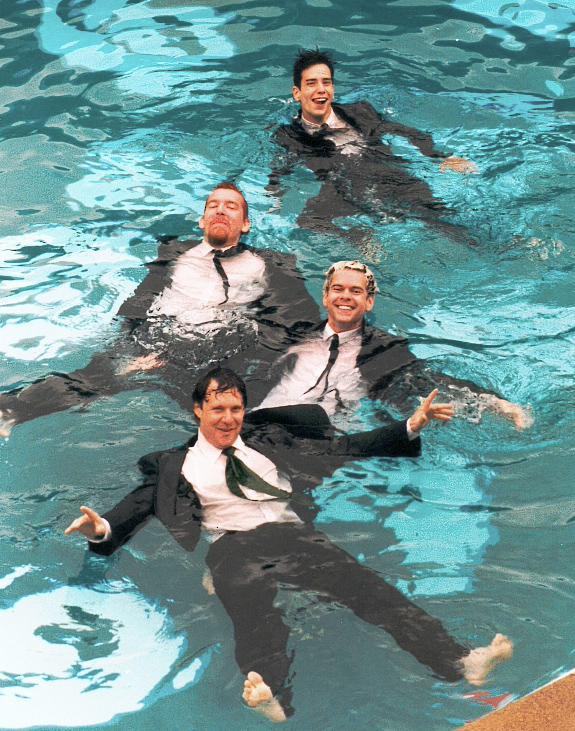 Jon Ginoli: Oh, and tell your readers they can find us at www.pansydivision.com There's tons of info, and mp3s too.
LocalZine: Awesome. Thanks
Interviewed by Mel-o-dy
Pictures from Pansydivision.com